Synopsis
The following Series The Love by Hypnotic is a 2019 Chinese Drama Starring Alen Fang, Ling Mei Shi, Ni Han Jin, Zhang Bo Han, Zhou Zi Xin and Leo Dong.
Also Known As: Zhu Ma Gang Qin Shi , Bamboo Pianist , 竹馬鋼琴師 , Juk Ma Gong Kam Si.
Aired On: Thursday.
Plot:
A princess and a prince who can't see eye to eye find themselves stuck in an arranged marriage. Yet they start opening up to each other because of hypnosis.
Li Ming Yue, a princess, and Li Qian, a prince, are forced to marry each other due to royal obligations. When she triggers memories from his past through the use of hypnosis, Li Qian starts to accept his wife knowing that she can help him regain his memories.
Tags: Watch The Love by Hypnotic all episode in high quality at KissAsian, Newasiantv, Myasiantv, dramanice, AsianWiki, Watchasian, fastdrama, dramavery.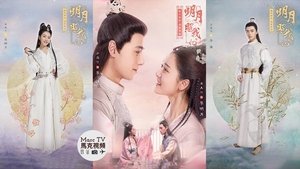 TMDb Rating 8.5 6 votes
First air date
Oct. 14, 2019
Last air date
Nov. 13, 2019
Average Duration
45 minutes